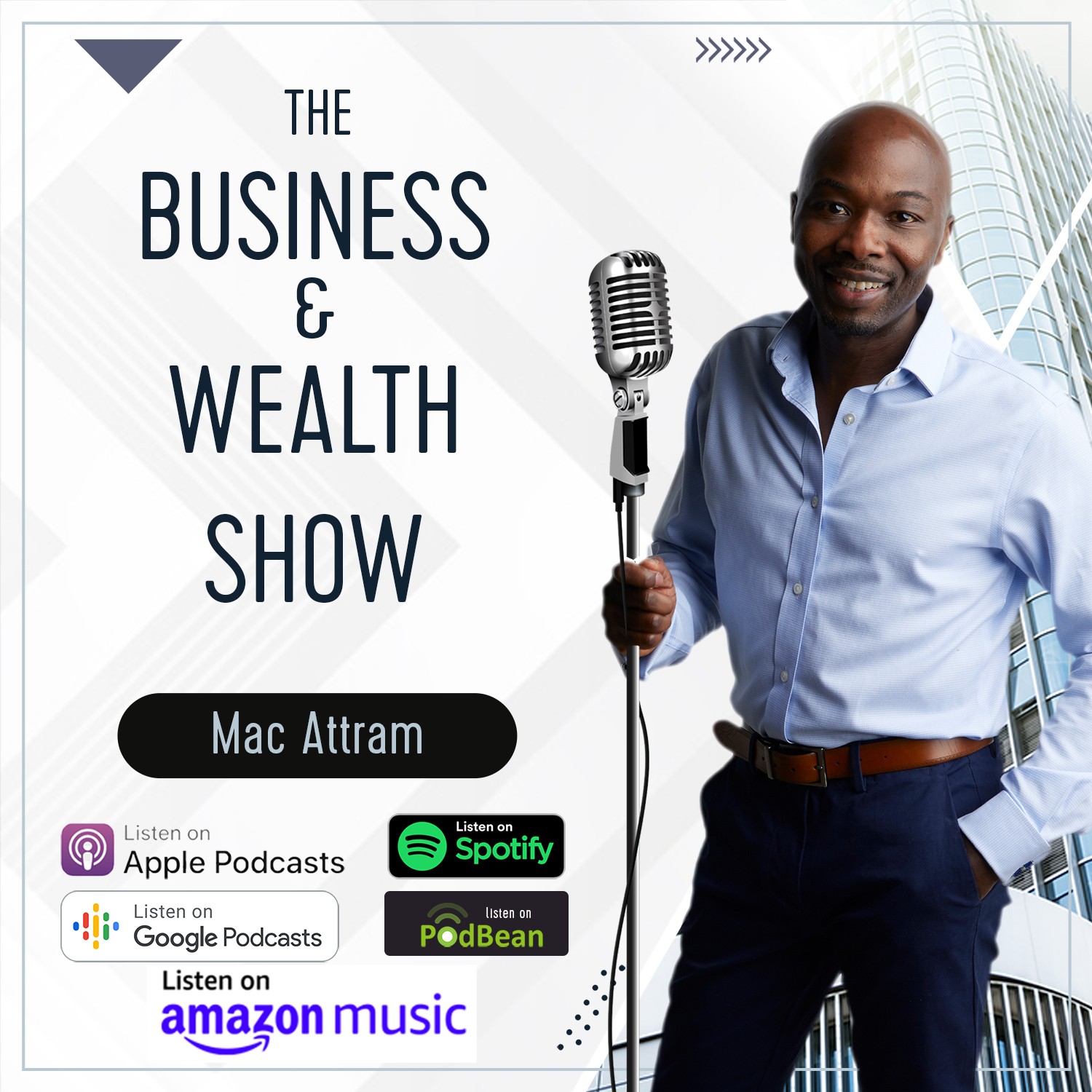 Join Mac Attram & guest experts for entrepreneurial inspiration, business insights & wealth creation in this light-hearted but direct talk show. Mac Attram has helped 1000s of business owners start & grow their businesses to acquire More Money, Wealth and Freedom. He is an Entrepreneur, Investor, Award-Winning Business Coach, International Speaker & Best Selling Author. His engaging, dynamic & heart-centred way has led him to share the stage with some of the world's premier speakers & thought-leaders. More info here: www.MacAttram.com Contact Mac here: podcast@mindspacecoaching.com #businesssuccess#wealthshow #entrepreneurship #salesandmarketing
Episodes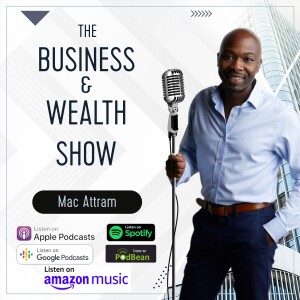 Friday Sep 01, 2023
Friday Sep 01, 2023
In this episode, I interview Sam Onigbanjo on harnessing the $132 trillion capital market for wealth generation.
Sam, is a leading coaching voice in helping people develop the skills and confidence to trade the capital markets and get a grip on their financial life. He is a seasoned public speaker and storyteller, this really helps him communicate skills in a less daunting manner to his audience.
He shares his struggle to Financial Independence and why he knows it means so much to people to be in control of their own time and what impact it makes on spending time with loved ones and fulfilling life long dreams. Sam is the CEO of Capital Markets Academy and trains people from all over the world online and in person.
In 2023 he was awarded the prestigious CREA Award  by Brainz Magazine for Forex trading coaching.


Sam Onigbanjo
@SamOnigbanjo



Mac Attram
@MacAttram
www.MacAttram.com

#business #capitalmarkets #stocks #forex #commodities #cryptos #passiveincome