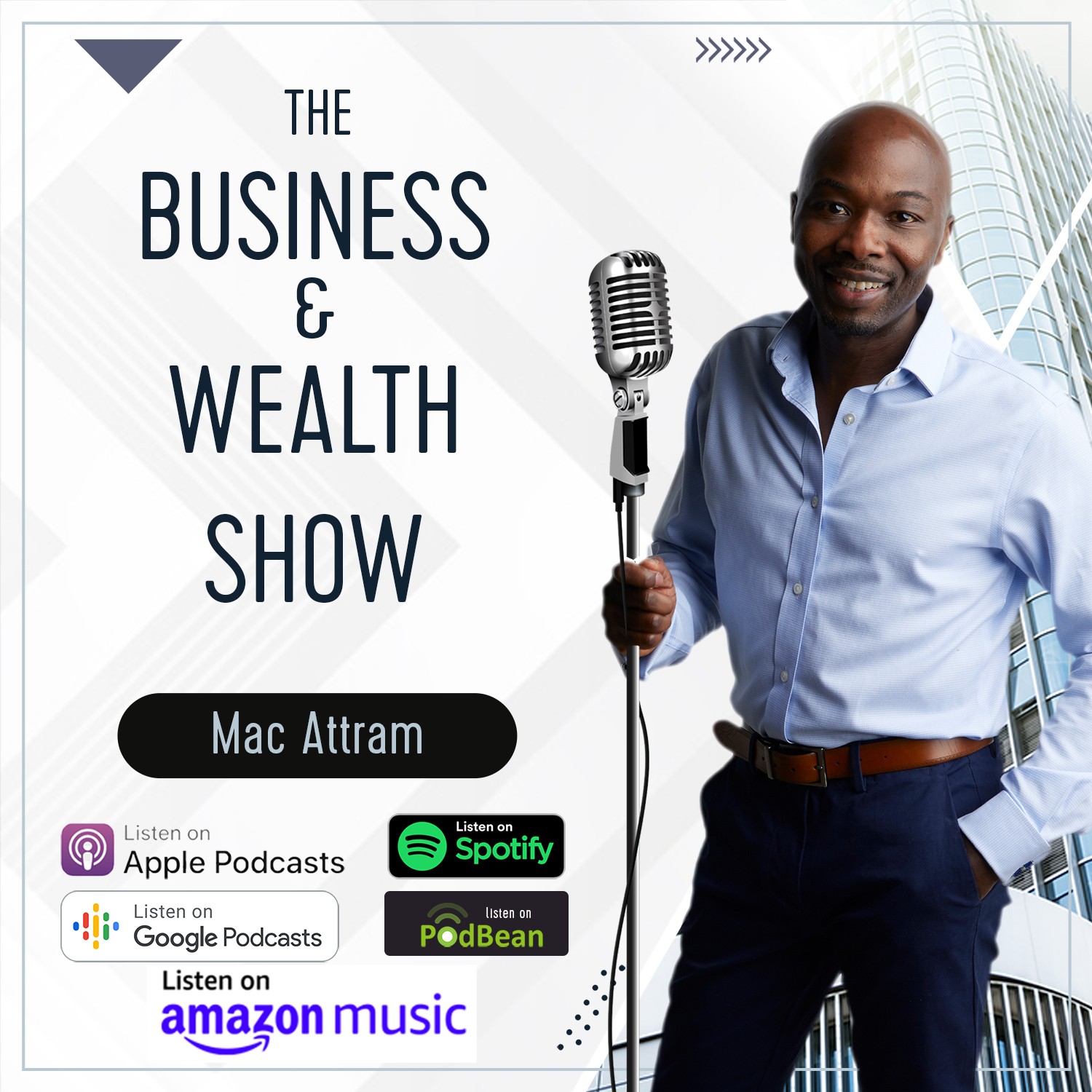 Join Mac Attram & guest experts for entrepreneurial inspiration, business insights & wealth creation in this light-hearted but direct talk show. Mac Attram has helped 1000s of business owners start & grow their businesses to acquire More Money, Wealth and Freedom. He is an Entrepreneur, Investor, Award-Winning Business Coach, International Speaker & Best Selling Author. His engaging, dynamic & heart-centred way has led him to share the stage with some of the world's premier speakers & thought-leaders. More info here: www.MacAttram.com Contact Mac here: podcast@mindspacecoaching.com #businesssuccess#wealthshow #entrepreneurship #salesandmarketing
Episodes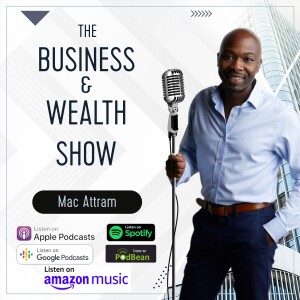 Friday Jun 30, 2023
Friday Jun 30, 2023
In this episode, I interview Paul Finck on the ABs of the wealth creation & entrepreneurship.
Paul is an expert in business and personal development. His mission is to guide you to reach YOUR ultimate goals and dreams by sharing his vast array of skill sets acquired over 30 years of sales, marketing and entrepreneurial experience so you can become all your were always meant to be.
He has spoken in 8 countries in 3 continents building up over $40 million dollars in sales for corporations, companies, and individuals around the globe. He is credentialed in Psychology, Hypnotherapy, Neurolinguistic Programing (NLP) and has studied for over 35 years in the fields of psychology, business, entrepreneurship, philosophy, interpersonal communication, wealth building strategies, Real Estate Investing, time management, sales, marketing, coaching, and Business consulting. Paul is a four time best selling author and international publisher.


Paul Finck
@PaulFinckPro
www.themaverickuniverse.com
Mac Attram
@macattram
www.MacAttram.com
#entrepreneur #success #mindset #wealth #maverick #business